This is not a post on normalization or some other specialized aspect of the CAT scorecard. I want to focus on the common traps students fall into while interpreting their scores.
Myth 1: My job cost me 5 percentile points
This needs to be thrown out of the window. Of the 2000 or so guys who get more than 99th percentile, probably 1950+ would be in final year college or be employed somewhere. Quit telling yourself that the present job was a stumbling block. One of my students who cracked CAT took a mock CAT every Sunday for something like 25 Sundays in a row. Another knew that mock-taking had been the issue in CAT N, and so took more than 40 mocks for CAT N + 1. Both were gainfully employed in challenging jobs. You have got to do what you have got to do.
Myth 2: I went from 45th percentile to 75th percentile, next step 95.
This percentile malarkey causes an illusion. 75th percentile suggests that you are three-fourths of the way to a fantastic score. This is absurd. 75th percentile actually means that there are roughly 50,000 people ahead of you. That is 5 followed by 4 zeroes. Our Country probably has about 12 thousand decent MBA seats, there are more than 4 times that number of students ahead of you in the queue.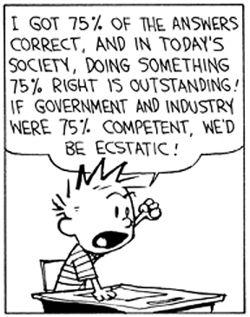 Myth 3: I got 75th percentile with limited preparation, a few tweaks and I am off to the 98th.
The guy who gets 98th percentile gets roughly twice the number of marks as the guy who gets 75th percentile. So, you have to double your performance to reach a point where there are merely 4000 people ahead of you. A great many students at the 75-80 range think a few tweaks here and there can get you to fly. This is likely not true. Chances are some of the fundamentals are weak and there is perhaps a need to build from basics. Now, there will always be a quite a few guys who are very capable of nailing 98th percentile but ended up with a 75 this time around. Of course, there will be, this is not a fool-proof mechanism. But if you have got 75th percentile, the better strategy would be to start over assuming you have a large fundamental and practice gap to bridge.
Myth 4: Acads are preventing people from getting great calls
This is the most ridiculous of the bunch. IIM ABC have about 200 general category seats, they each call about 600 general category aspirants for interviews. 600 is roughly 0.3 percent of the total test-takers' number. Or, 99.7 percentile is the par score to get a call. Now, due to some oddities, this par percentile might drop to 99.65 but it is unlikely to be much lower than that. If you know some n guys who have got 99.5 and not been shortlisted by ABC, that is because their CAT score is not good enough and not because of poor academic record. If you get 99.75+ and then miss out on a call, then you have a reason to crib. Else you are just looking to get the excuses in early.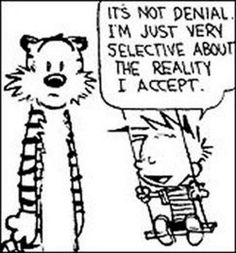 Myth 5: With limited preparation, I got ___, with full preparation I will easily get 98th percentile
If you were in final year college and did not find time to prepare, what gives you the confidence that you will squeeze out the time to prepare when you are working. Real-life decisions are always better if we choose real-life data points. Set ambitious targets for effort, but do not make fanciful assumptions at step 1.
Sorry to raise a less-than-optimistic tone during the preparation planning cycle. I think it is very vital to know some harsh truths before you go on a journey.